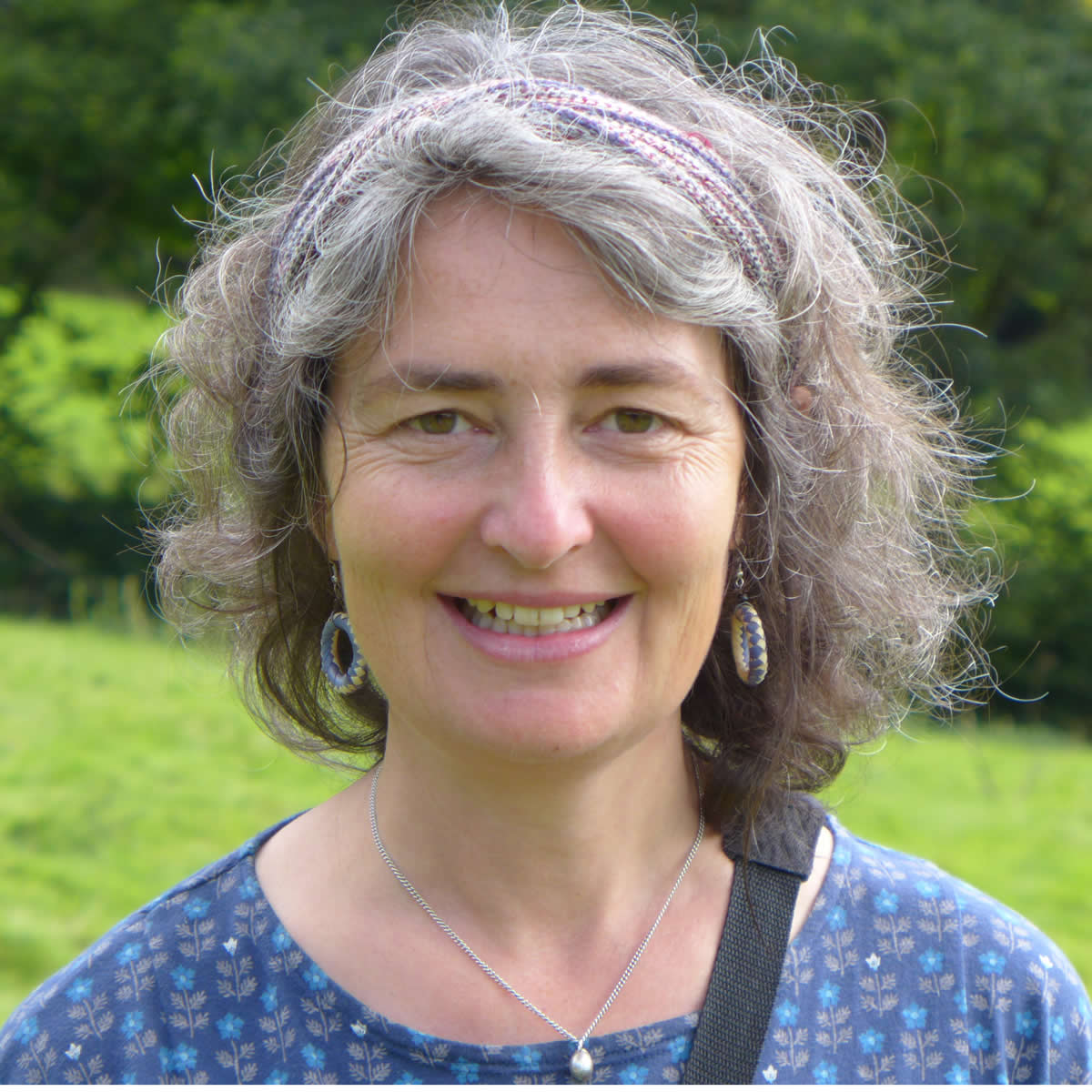 Judith Henderson (Hooper), musician
Judith has been playing the violin since the age of 6. She was a member of the National Youth Orchestra, and sang in choirs at school and university.  After working as a linguist in the record industry, she studied music therapy at the Guildhall School of Music and Drama, and went on to work in various settings including schools, care homes and private practice. As an improvising musician, she enjoyed a close association with Cecilia Macfarlane and Oxford Youth Dance, composing the music for several dance pieces, including 'Journey of Ten Knights' (Oxford Playhouse) and 'Cityscape' (Pegasus Theatre).  
Judith discovered her love of folk music in the course of an improvisation class during her music therapy training, and went on to form the fiddle and guitar duo Henderson:Hooper with Nick Hooper in 2001.  Nick and Judith also perform with the singer/bass player Susanna Starling in their trio The Boot Band.  
Judith also works in a partnership with storyteller Georgie Steele, and together they have created the music-story-performance piece The Fate of the Children of Lir 
Back when she was about 7, Judith was reprimanded by a conductor for making up her own part in 'See the Conquering Hero Comes' in a children's orchestra in Edinburgh: she longed to break away from the notes on the page. Now, playing and composing folk tunes, and using them as a basis for improvisation, she is very happy that she is now allowed to make up the notes without being told off.
Her playing style has evolved over the years to combine classical and folk influences.
Judith Hooper, writer
Having worked as a linguist in the record industry, and then as a musician and music therapist, in 2012 I undertook a course in autobiographical and biographical writing with the Oxford University Department of Continuing Education, entitled Writing Lives.  I loved the course and was inspired by its teaching, and went on to publish an article in The Scottish Banner (about my Scottish childhood) and two in SEN Magazine (about my experiences as a mother of a child with disabilities), and a book review in the Oxford Psychotherapy Society's Bulletin.  I have published under my maiden name, Henderson, as well as my married name, Hooper.  I like to write short, focused pieces, and here are some examples of my work which can be downloaded.  I am grateful to our daughter Rose for her permission to write about her; my perspectives have evolved and metamorphosed over the years, and my writing represents snapshots in time, illustrative of life as it seemed in that moment. 
I hope you enjoy my patchwork of tales, thoughts, musings…
Judith Hooper, lecturer
Judith has given seminars/teaching sessions at Oxford Brookes University and in the music therapy department at Roehampton University. She has also given workshops in schools and healthcare settings, as well as talks to members of the WI and at the renowned Wootton Talks.  She has presented at conferences including the 2002 World Congress of Music Therapy in Oxford. Her current focus of interest for seminars and talks is her experience as a parent of a child with disabilities, having previously been a member of professional teams as a music therapist, and the perspective gained from being on both 'sides of the table', and she has given teaching sessions on this theme since 2013 at Roehampton University. Judith is a member of the Roehampton University arts therapies departments' Forum for Service Users and Carers.