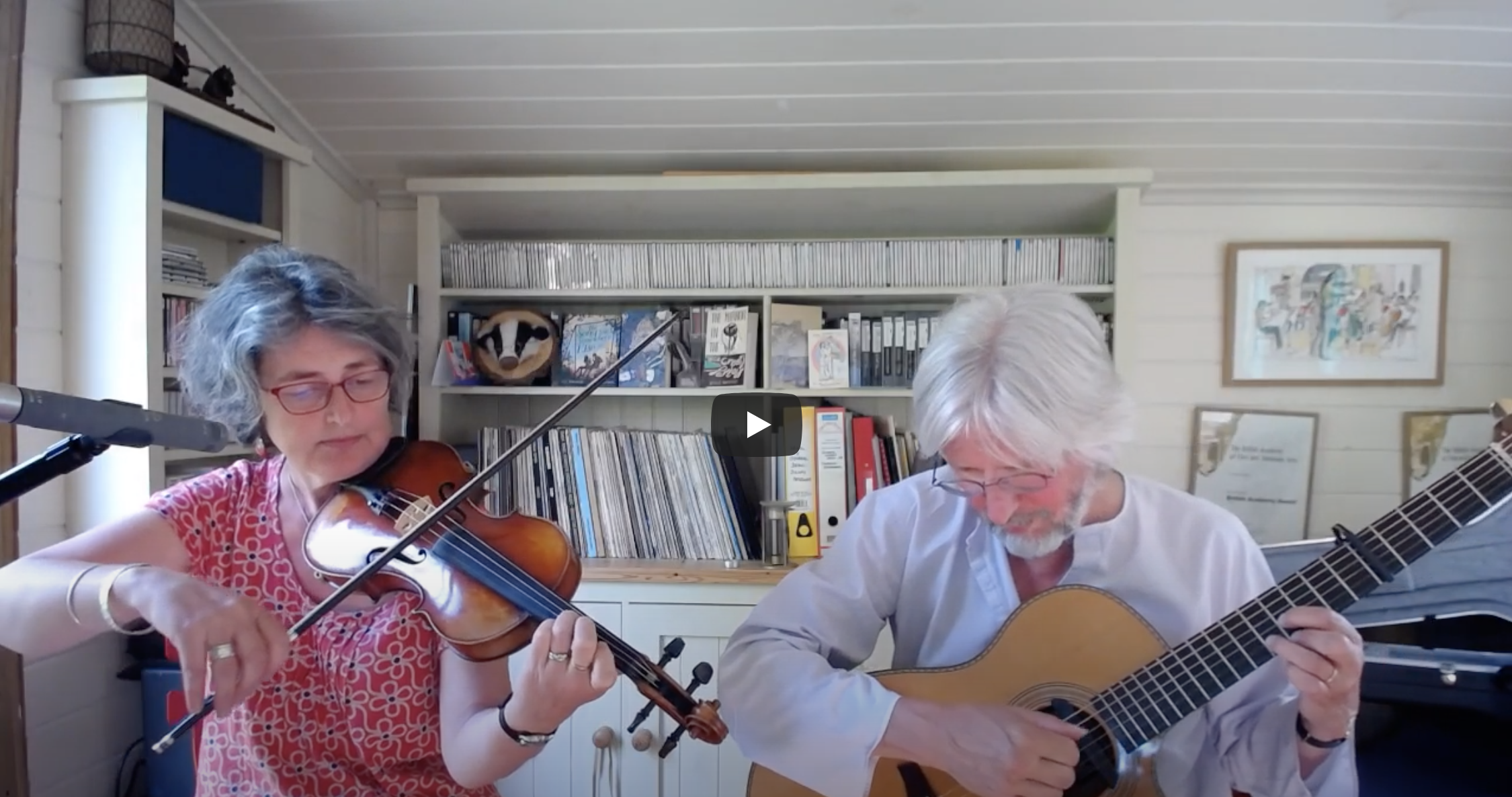 Fiddle and guitar duo Henderson:Hooper are delighted to invite you to a special, live-streamed concert to celebrate 20 years of Nick and Judith performing together. There is no charge for this performance, which will be streamed on the Pop-Up Folk Facebook Page at 5pm on the 27th June. The set will include a selection of their favourite music from their time playing together, from traditional to self-penned tunes, as well as those by contemporary folk musicians.
Be sure to 'Like' the page in advance to be reminded of the event when it goes live.
How to access the stream:
1. Before the performance, find the Pop-Up Folk Facebook page at https://www.facebook.com/popupfolk
2. Click on 'Like' and 'Follow' near the top of the page.
3. When it comes to 5pm, click on your notifications at the top of the page, where you should have a notification to say that Pop-Up Folk is live. The video should appear when you click this notification, or will appear very shortly afterwards. If you do not see a notification, please try refreshing the Pop-Up Folk page from 5pm.
---
Not been to one of their gigs before? Check out Henderson:Hooper's performance of their original track 'Pete's Trees' (from their album of the same name) to see what you've been missing out on!