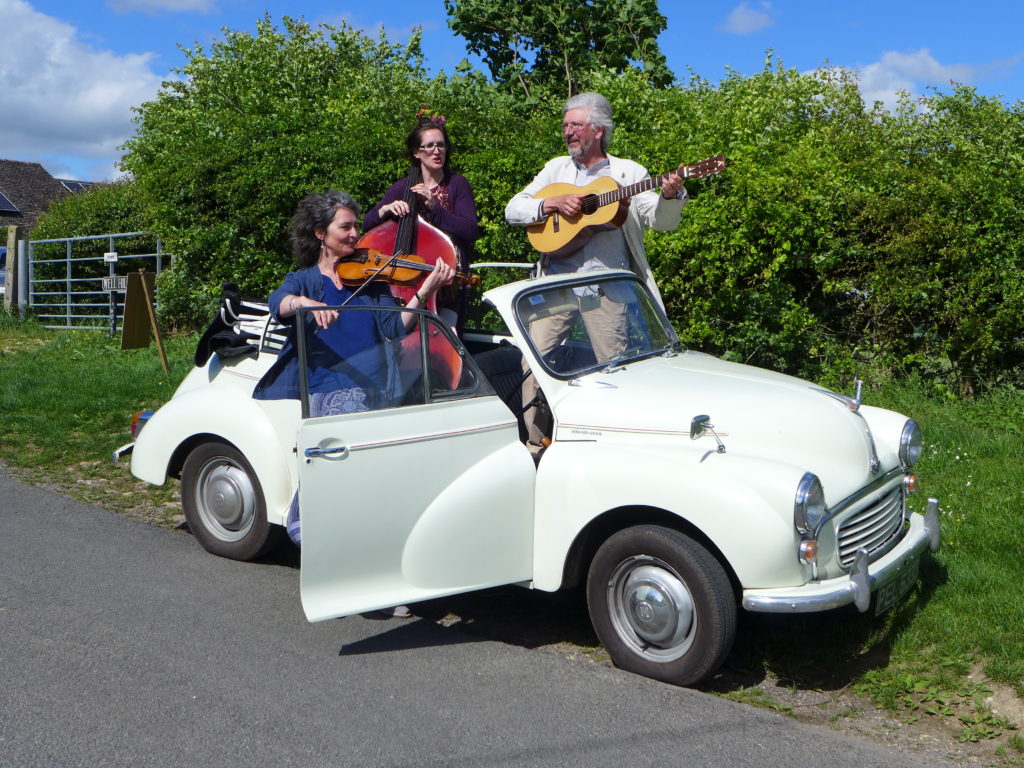 The Boot Band are:
Susanna Starling - lead vocals and bass (and cheesegrater, on occasion)
Nick Hooper – guitar, banjo, vocals (and kazoo and fiddle, on occasion)
Judith Hooper - fiddles and vocals (and bells, on occasion)
We are the resident support band for Pop-up Folk, a regular folk series in Finstock/Stonesfield in Oxfordshire.
Under our former name The DellyWellyBoot Band, we supported the Cornish band DALLA at the Unicorn Theatre in Abingdon, and folk legend Martin Carthy in Stonesfield. In November 2017 we supported Peggy Seeger in the Woodstock Poetry Festival.
Our repertoire is an eclectic mix of our own tunes, Susanna's self-penned songs, traditional folk songs, covers including Leonard Cohen and Tom Waites, traditional English and Eastern European tunes, and anything else that we want to perform. We perform in the Finstock/Stonesfield/Oxford area.