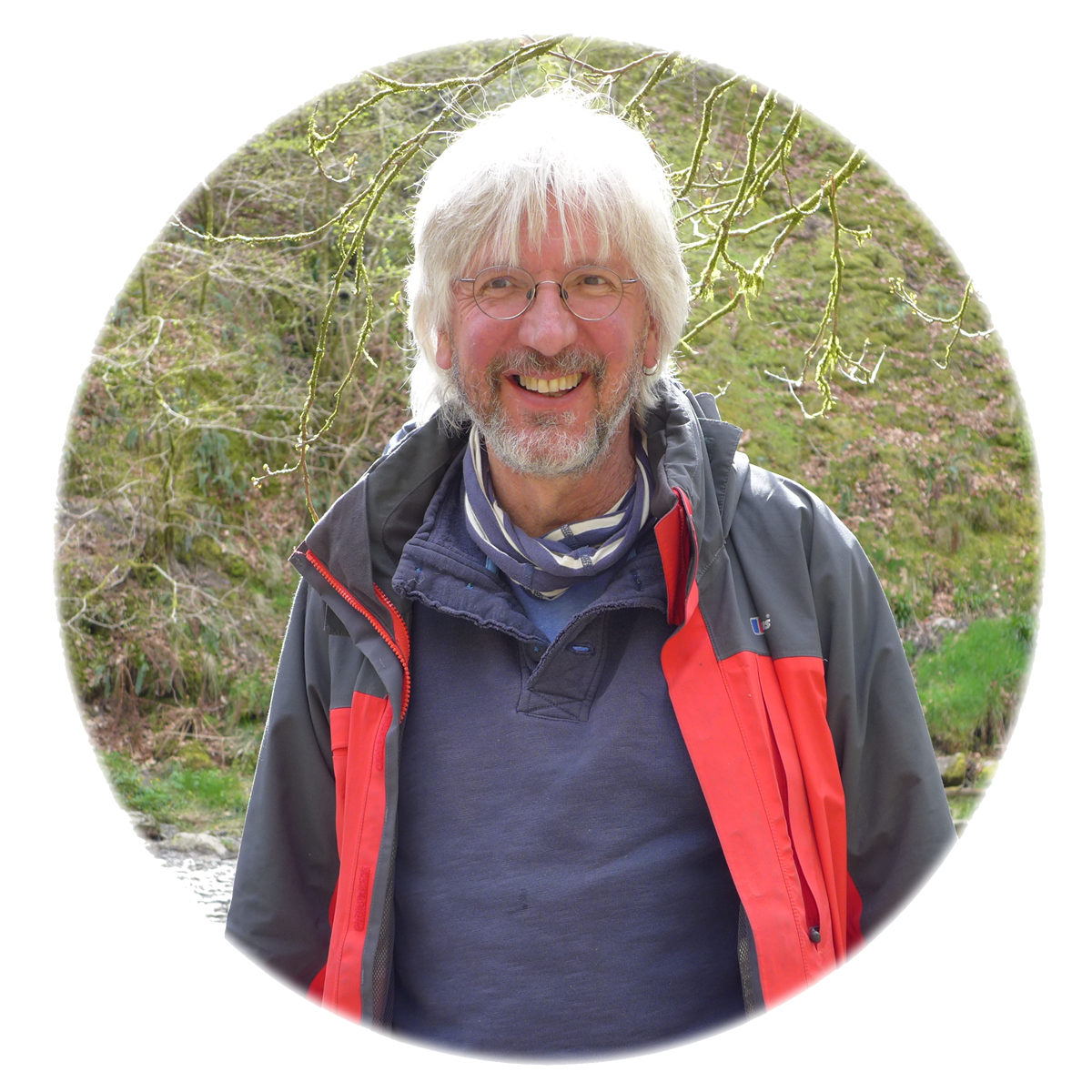 Nick Hooper is a musician and author.
Best known for his two film scores for the Harry Potter series, Nick has continued on his creative path using his imaginative and musical skills, which held him in such good stead in the film world, to both perform his own music, and to write novels.
Early in his teens, Nick became an accomplished guitarist, going on to study at the Royal College of Music with the great guitarist John Williams. He then went on to develop a career as a film composer picking up many awards along the way, including two BAFTAs, an Ivor Novello, and scoring quite a number of well known TV dramas.
Nick has returned to his guitar, working on a number of projects with various musicians. In 2001 he teamed up with fiddler, Judith Henderson (now his wife) and they are shortly to release an album of largely self-written tunes in various traditional folk idioms, entitled Pete's Trees. More recently, they joined forces with singer and bassist Susanna Starling to form The Boot Band, and last year, Nick started to play in concert with the legendary Gordon Giltrap. Nick's solo guitar album 6 Strings was re-released by Angel Air Records in June 2018 and is also available to purchase on Amazon. 
Nick started writing novels in 2012.
His first book, The Lie of the Land – a tale of mystery and abduction in Wales, remains a resource of ideas, but he has no intention of publishing it in its present form.
The second novel, Flight, started as an exploration into what it would feel like to be someone suffering from a damaged cerebellum. Nick's daughter, Rose, has had an underdeveloped cerebellum since birth, and has worked incredibly hard to learn to speak, walk, and do so many of the things that we all take for granted. In his book his central character, Melissa, has a road accident that caused her similar problems to Rose, and a big theme of the book is about her recovery. But sensing that this could lead to something worthy, but difficult to read, Nick made it also the story of her inner life and love.
At this point, Nick realised the need for help and tuition in his writing method, and was fortunate enough to be accepted on the Gold Dust course, and learn with well known and respected author/teacher Shelley Weiner. They worked on a new novel together, The Occasional Gardener, about a police inspector who seems to be losing his memory.
Having completed his first draft of this, his third novel, he went back to the second one, Flight, and re-wrote it using the skills he had developed while working with Shelley. He re-named it  Above the Void, and self-published it in September 2017. It is now available to buy on Amazon.
His third novel, The Occasional Gardener, is due to be released later this year. The central character, Detective Inspector Arnold Rackham, is a man who has chosen the backwater of a safe well-to-do town, only to find that the metaphorical weeds in his patch have grown without his noticing. As his memory problems increase, he is helped by his ability as an artist, and by his faithful dog.
Nick's fourth novel, The Mirror in the Ice Cream Parlour, is a sequel to The Occasional Gardener, and continues the story of Arnold's various escapades. It is at the editing stage, and Nick hopes to have it finished by the end of the year.
Further writing includes the next instalment in Arnold's life, and a children's story. Both in development.
Nick lives in Oxfordshire, and spends his time looking after his family, and writing, and playing his guitar.