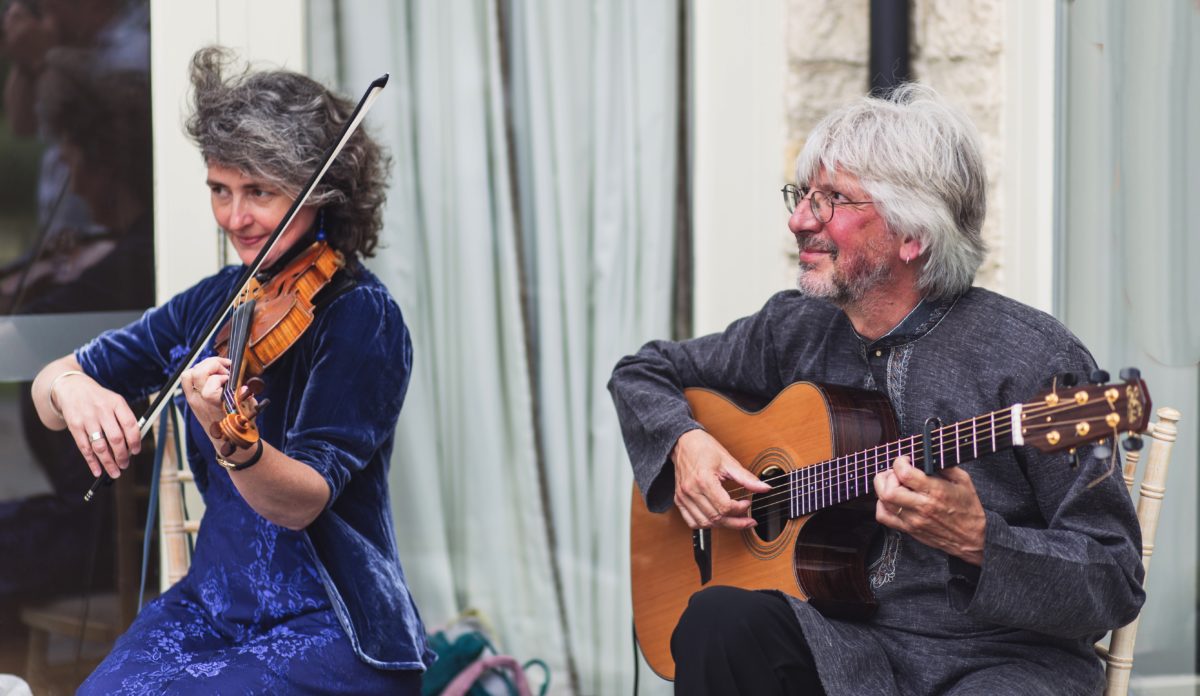 PLEASE NOTE THAT, DUE TO THE COVID-19 OUTBREAK, THIS EVENT WILL BE HELD VIA LIVESTREAM.
SEE BELOW FOR DETAILS ON HOW TO ACCESS THE STREAM.
Fiddle and guitar duo Henderson:Hooper are delighted to be appearing as part of Folk Weekend Oxford. Simply head to the Folk Weekend Oxford Facebook page, which will be live streaming their performance on 18 April at 2pm. The set will include an eclectic mix of traditional and self-penned tunes, as well as those by contemporary folk musicians such as Pete Cooper and John Dipper.
How to access the stream:
1. Before the performance, find the Folk Weekend Oxford Facebook page at www.facebook.com/folkweekendoxford/
2. Click on 'Like' and 'Follow' near the top of the page.
3. When it comes to 2pm, click on your notifications at the top of the page, and there should be a notification from Folk Weekend Oxford which says 'Folk Weekend Oxford is live now', which you should click on. If in doubt, refresh the page, especially if it gets to a minute or two after the start of the performance and nothing has appeared. The live video should appear, or will appear very shortly afterwards.
4. They will be playing from 2pm until 2.45. They have been having short power cuts all morning, so if they appear late, or disappear suddenly, that will be likely to be the cause and they will be sorting it as quickly as possible.
Judith and Nick would have been performing also as the Boot Band with the wonderful Susanna Starling, but as she is up the hill and they are down in the valley and they can't get together, she is doing a Facebook Live solo spot at 6pm.
So please join them – virtually – in their front room, pour yourself a beer or a cup of tea, and transport yourself to a folk festival.
This event is un-ticketed. For the full list of the weekend's free events, visit www.folkweekendoxford.co.uk/all-free-events.
---
Not been to one of their gigs before? Check out Henderson:Hooper's performance of their original track 'Pete's Trees' (from their album of the same name) to see what you've been missing out on!