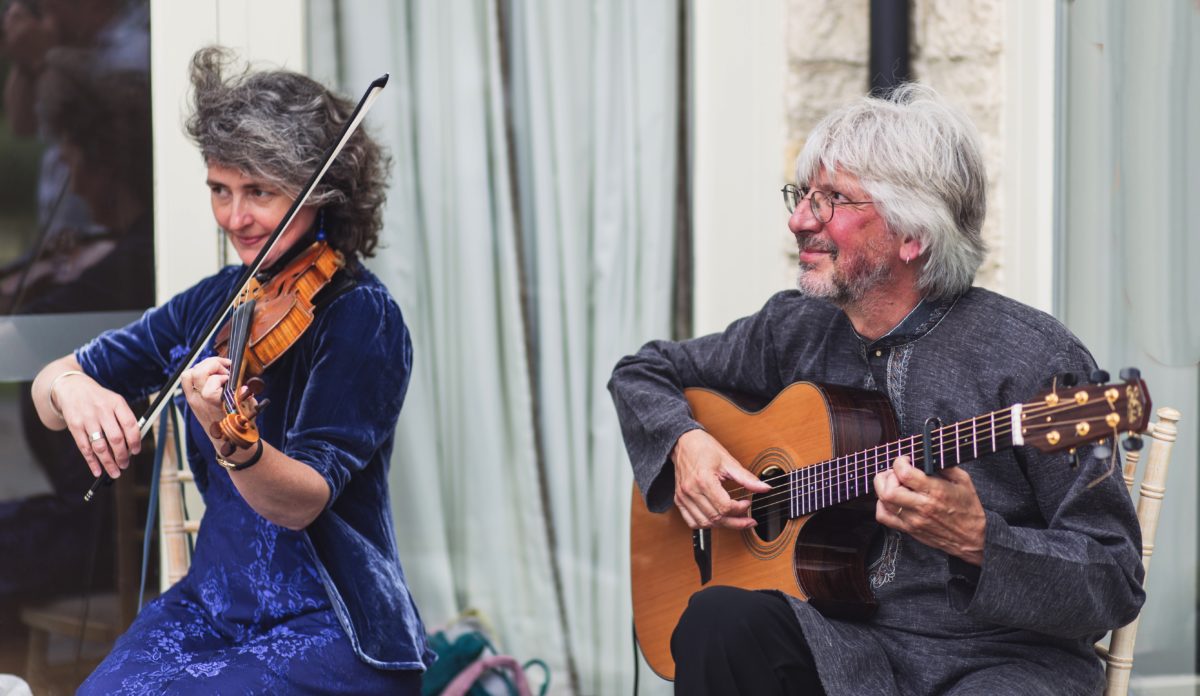 Join us for a very special livestream on Sunday 19th July 2020 from folk duo Henderson:Hooper. Performing from our home to yours, we will play a mix of our own tunes, some by fiddler friends, and one or two trad tunes too. We will play for around an hour.
To access the stream:
Click the 'Like' button on the Official Pop-Up Folk Facebook page (you can do this any time before the event starts)
At 4pm on 19 July, click the link above to watch the stream. If you can't see the video on the page anywhere, refresh your browser and check your notifications in the top right of your Facebook window.
There is no charge for the concert, but if you would like to make a donation to Yellow Submarine, we would love this concert to be a fundraiser for this wonderful Oxfordshire charity. Yellow Submarine has been a mainstay for us as a family during lockdown, providing, amongst other things, wonderful live streams on Facebook, which our daughter Rose has been able to get involved with. She has loved sending in her news in the form of videos and photos every week and watching it being shared on Facebook Live, and this has motivated her to run, jump and do all sorts of things she wants to share with fellow members of Yellow Submarine. We would like to take this opportunity to thank Yellow Submarine by giving a concert for them.