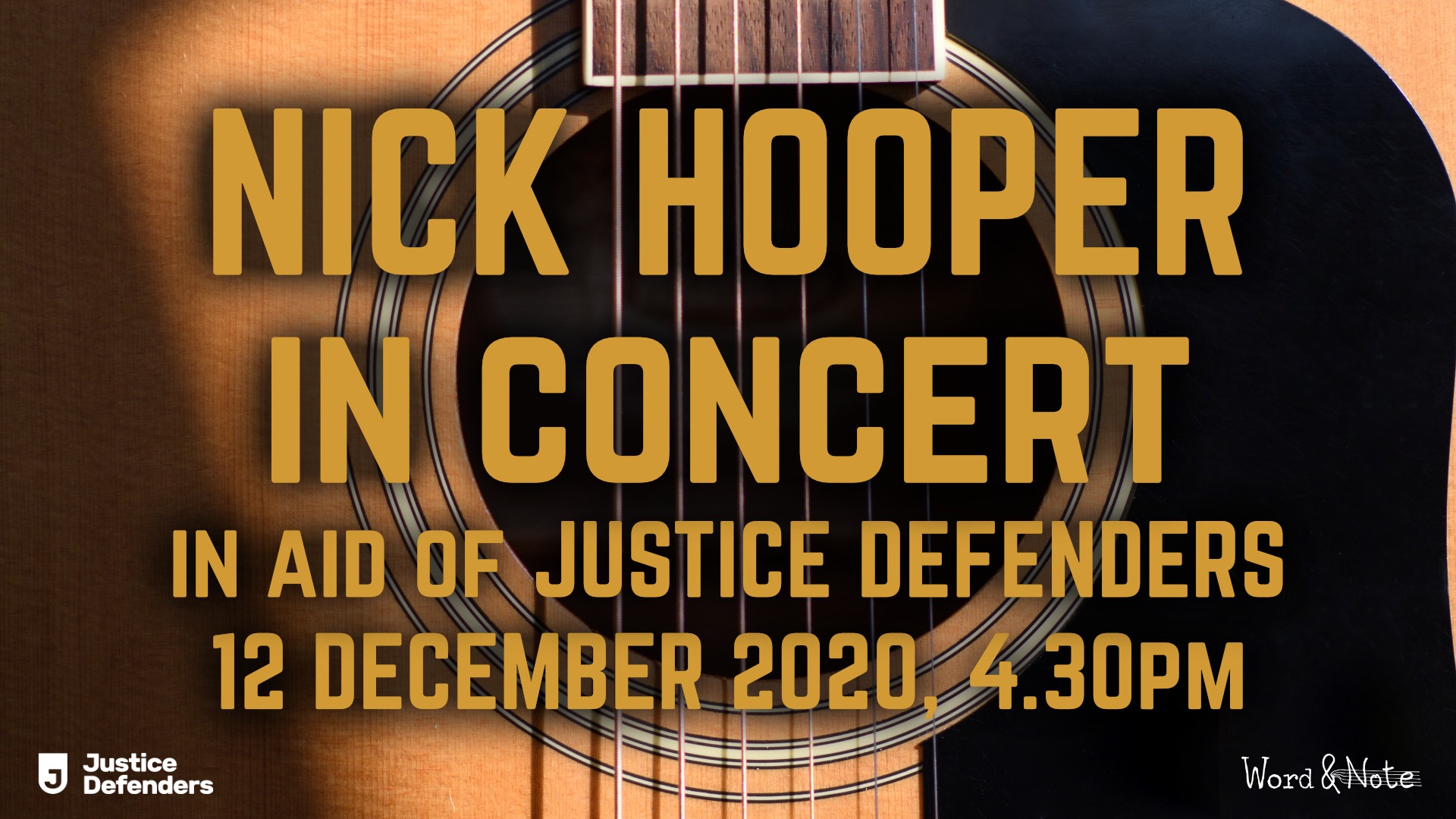 Join us for a very special YouTube Premiere on Saturday 12th December 2020, featuring an hour of folk tunes, festive music and chat from film composer, musician and author Nick Hooper, all in aid of Justice Defenders. .
Established in 2007 as the African Prisons Project, this fantastic charity seeks to address the global justice gap which leaves nearly 1 in 3 prisoners held without access to a fair trial. With 350 people working across four African countries, Justice Defenders provides vital access to legal advice, training, qualifications and support to those who cannot afford it.
We hope you'll be able to join us for this special performance next Saturday, wherever you are in the world. Nick will be available to respond to your messages in the live chat during the stream, so please feel free to get involved during the concert.
To set a reminder for the event, simply head over to the YouTube event page and click the 'Set Reminder' button.
There is no charge for the concert, but if you would like to make a donation to Justice Defenders, please visit www.justice-defenders.org/donate