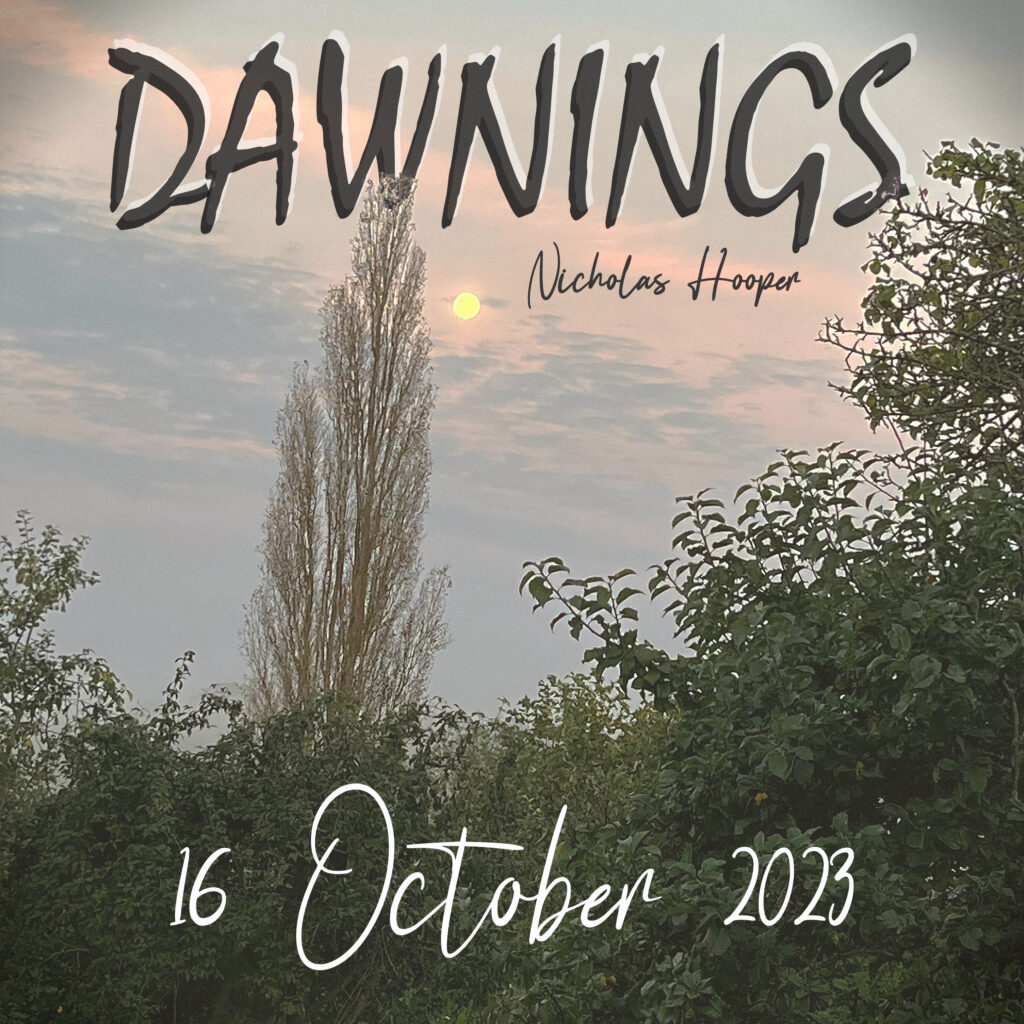 Wordandnote Publishing is thrilled to announce the upcoming release of Nicholas Hooper's Dawnings, available to enjoy from 16 October 2023.
For the past year or so, Nicholas has started every day by writing a poem or short piece of prose, before improvising some music on his piano (inspired by what he has just written).
Dawnings are an innovative way to couple word and music, so that anyone can read and hear the result on their device via the internet. As well as 'Collection 1' being available from Monday 16th October in full via our website, individual pieces from the Dawnings collection will be released daily on YouTube, Instagram and Facebook, and can be enjoyed at any time, though early morning or evening may be most suitable. i.e. sunrise or sunset. They are philosophical and both inward and outward-looking, taking in such subjects as spirituality, nature and the environment.
Nicholas writes:
"Every morning at around 5am I get up and go down to my studio. After a short meditation, I write down whatever is in my head, giving myself fifteen minutes to do so. Then moving over to the piano, I improvise and record a piece of music inspired by whatever words I just wrote. It is a great way of keeping both my writing and my composing going and I call these small creations Dawnings. They are mostly unedited, like sketches, so that they keep that fresh feeling of an early morning discovery."