An exciting new multimedia collaboration between Gordon Giltrap MBE, Paul Ward, Nick Hooper and some of the most exciting artists working in the UK today, Scattered Chapters (book) is available to pre-order now from Wymer Publishing! The first 100 copies of Nick's book sold will be signed by Nick, Gordon and Paul.
CLICK HERE TO PRE-ORDER YOUR COPY TODAY
Scattered Chapters started life as a proposed new album release by guitarist and composer Gordon Giltrap, and his collaborator, sound engineer, keyboard player and record producer Paul Ward. The CD is also available for purchase here.
Gordon always felt strongly that this could be more than just another CD release and came up with the idea of a series of short stories inspired by the music and history behind each piece. He turned to his friend and long-time collaborator Nick Hooper, who was delighted to pen these stories. This, in turn, could create artwork, again inspired by music and the written word.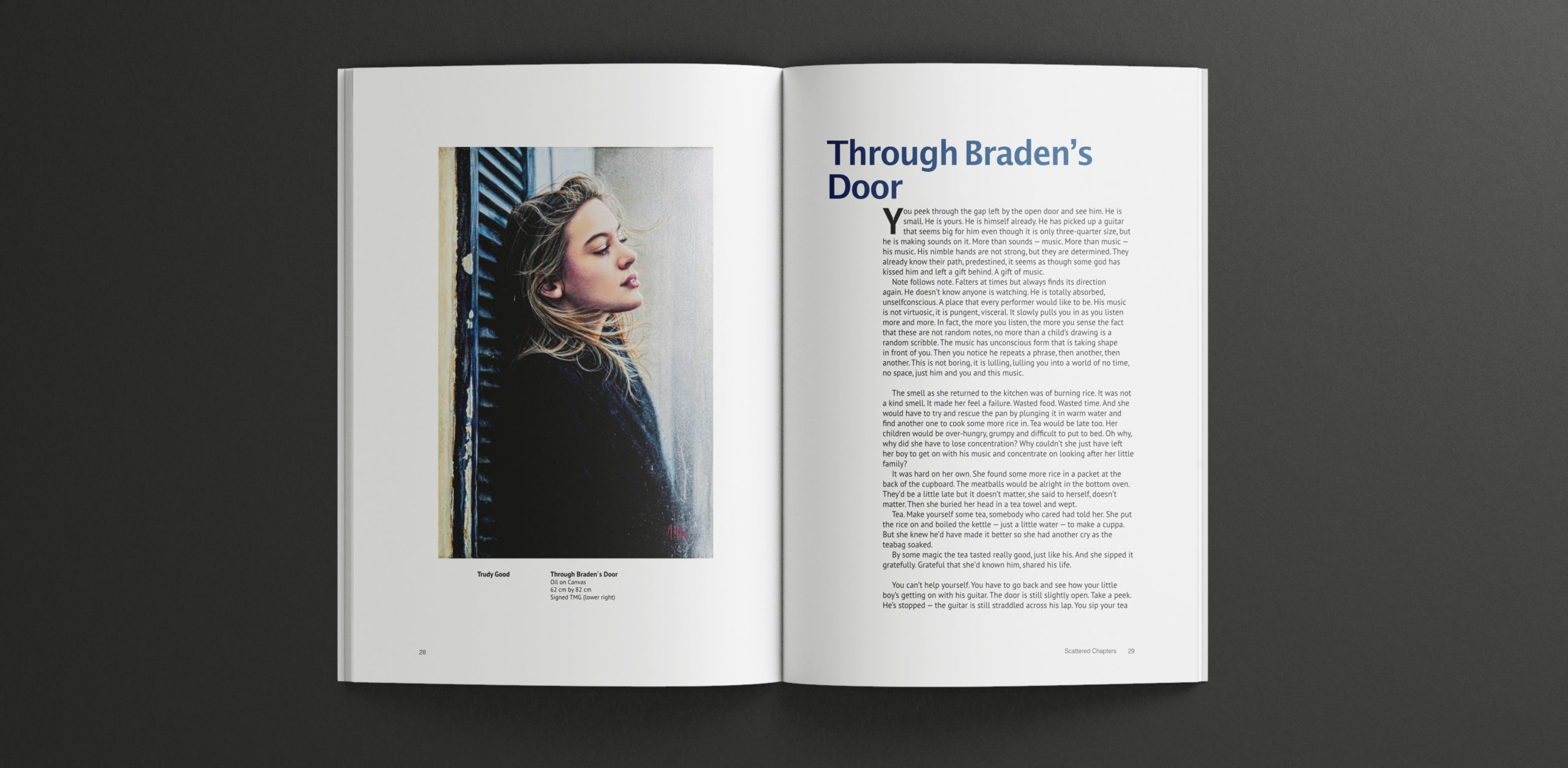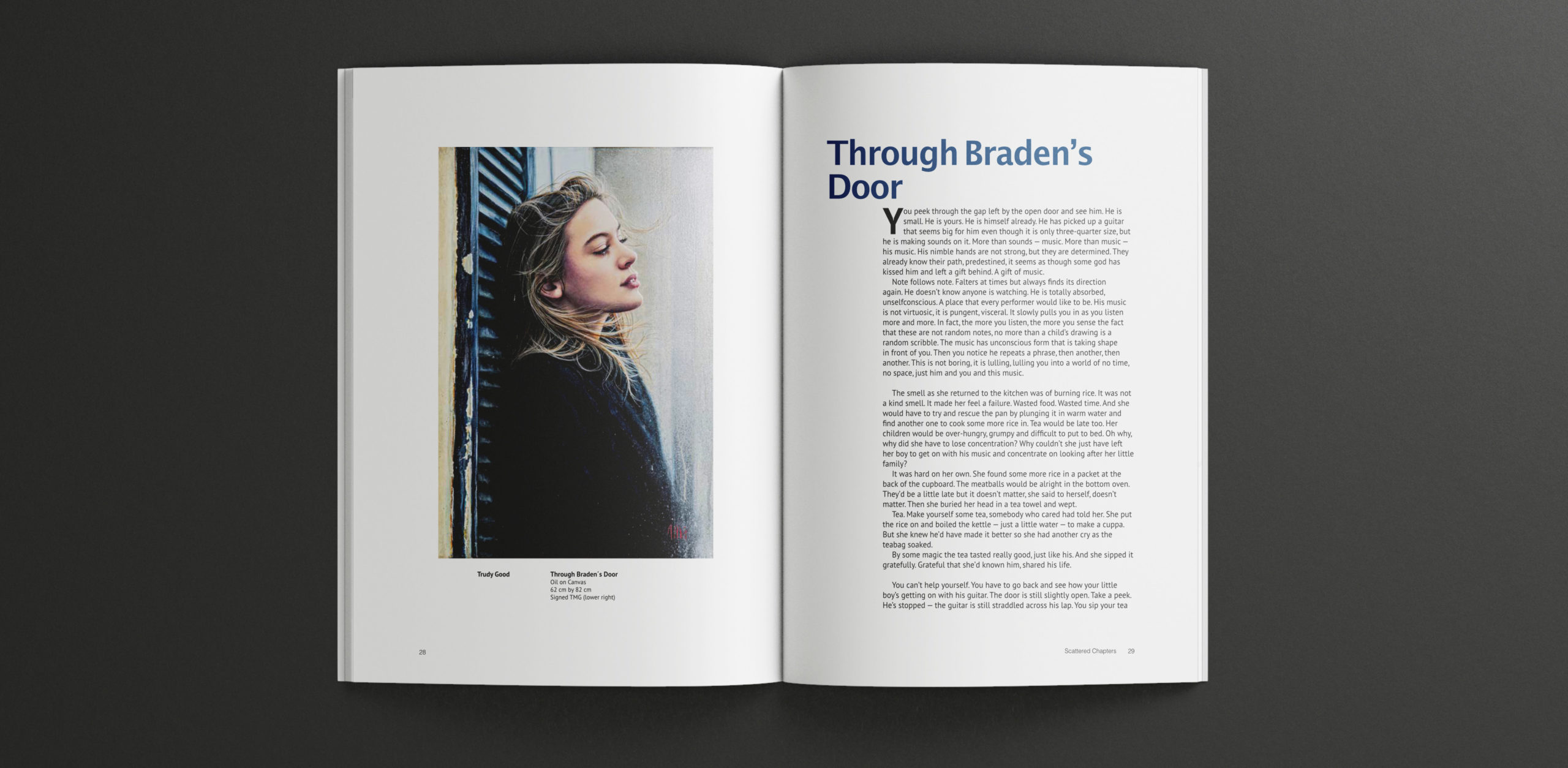 Nick spent many fruitful hours during lockdown in his Oxfordshire studio writing stories of various lengths using the ideas and music that Gordon and Paul gave him. There are love stories, mystical musings, thoughts about life and death, and much about music too. The stories vary in length from one page to many, depending on the subject. The tales are sometimes moving, often funny, and hopefully all thought-provoking.
With its stunning array of paintings, ceramics, glass art and jewellery — all reflecting Nick's stories and Gordon and Paul's stand-alone CD of music — Scattered Chapters is an innovative and original way of spending time with words, music and visual images to stimulate the mind.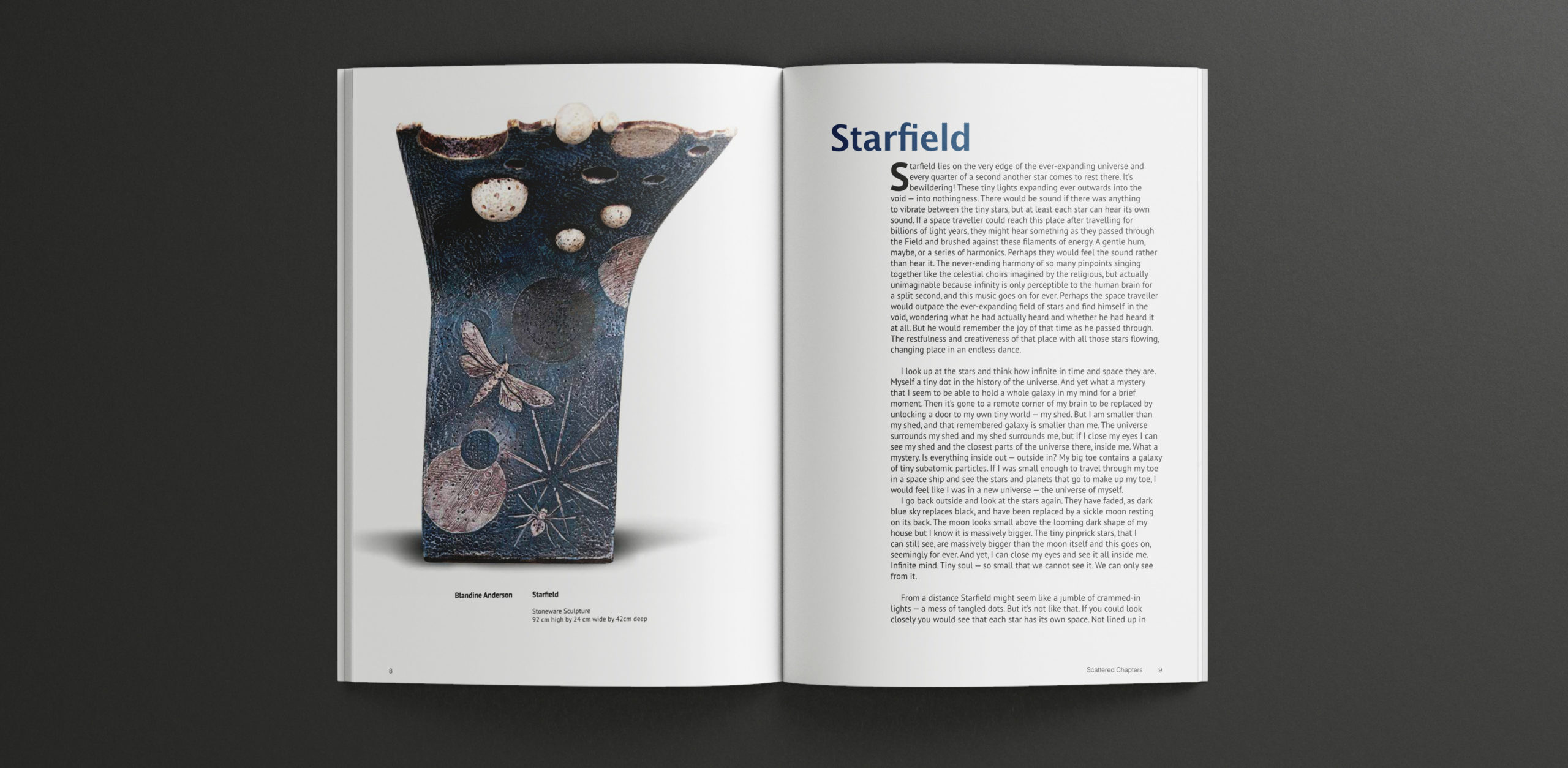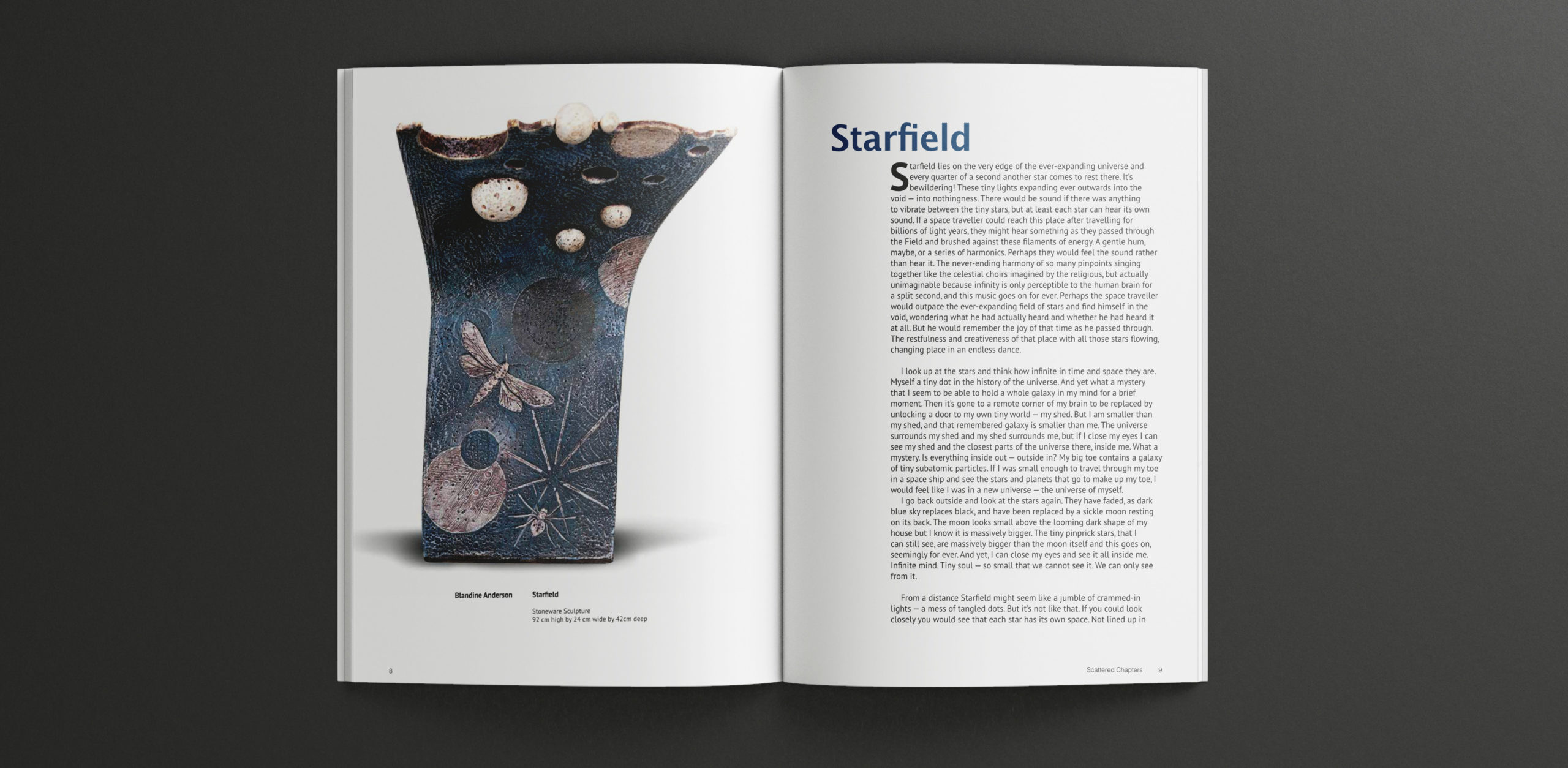 An exhibition of the work, curated by Nigel Bates, will run for one month after the launch event (23rd July 2022) at Artifex, the largest individual art gallery and craft centre in the UK. All of the original artwork will be for sale.